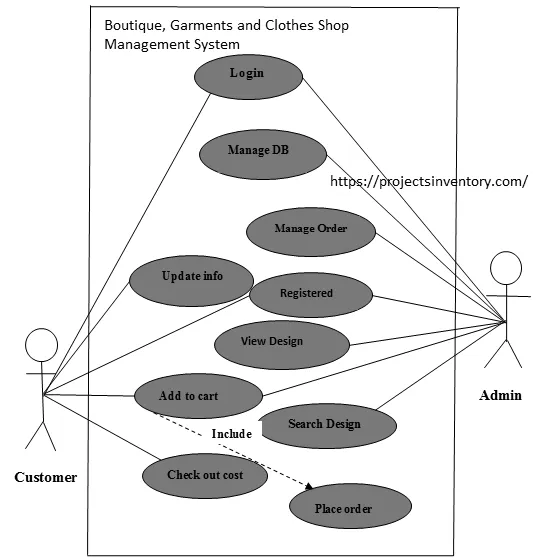 System analysis is the process of gathering and interpreting facts, identifying problems and using the information to recommend improvements on the system. System analysis is a problem solving activity that requires intensive communication between the system users and system developers. System analysis or study is an important phase of any system development process. The system is viewed as a whole, the inputs are identified and the system is subjected to close study to identify the problem areas. The solutions are given as a proposal. The proposal is reviewed on user request and suitable changes are made. This loop ends as soon as the user is satisfied with the proposal.
EXISTING SYSTEM
The current system for purchasing clothes is to visit manually. People visit the Boutique physically which require the effort. Secondly the owner at clothing shop find it difficult to manage all the activities that take place in the Boutique. Much of pen paper required in this case.
DRAWBACKS OF EXISTING SYSTEM
The owner at clothing shop find it difficult to manage all the activities that take place in the boutique. Much of pen paper required in this case.
Inaccurate Data
The more writing work is involved in maintaining the record of clothes and different customers. Therefore, there are more chances of man-oriented errors and mistakes which results in an accurate and unreliable source of information.
Inflexible Data
Data stored in the current system in such a way that it is not very useful form and thus cannot be used in many different fields.
Difficult to Modify
Data stored in registers is difficult to modify, which need a new system form modifications.
Redundancy of Data
While analyzing the current system it has been found that the current system has an excessive amount of data redundancy with respect to designs or we can say that there is no process of saving data about designs records. So these records are maintained at several places and it causes redundancy of data that are stored at more than one place not only wastes the man hours but also the honors.
Time Consuming
By using the existing system, the owner of Boutique has to maintained and modify all the activities takes place in the Boutique on daily basis which is a time consuming work.
PROPOSED SYSTEM
In the proposed system customer need not go to the shop for buying the dresses. In the proposed system customer can visit website and order dresses from home or office without visiting Boutique physically so that they can save their precious time.
Benefits of Proposed System
Home Delivery
Customer does not need to go out and drive to Boutique, just sit in front of laptop or mobile and reached to the market and buy the dresses while sitting at home.
 User Friendly Interface
Friendly User Interface ease to use for Customers.
Time Saving Method
Proposed system saves the time of customer and Admin
More helping material of Boutique, Garments and Clothes Shop Management System